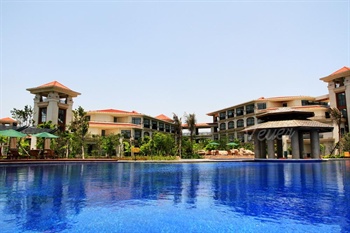 The Xiamen Jingmin North Bay Hotel (Xiamen Jingmin Beihaiwan Jiudian) is a sprawling property located by the sea, close to Jimei University, College Village and Jiageng Park. An 8-minute drive sees guests to Xiamen Gaoqi International Airport.
The hotel's attractive grounds feature blue swimming pools and palm trees and many of the well-appointed, comfortable rooms and suites offer harbor-view balconies that take in the sweeping vistas of Xiamen's North Bay. All rooms feature broadband Internet and Wi-Fi.
A large banquet hall is on hand for business and private events and meetings and other facilities include a fitness center, tennis court and spa.